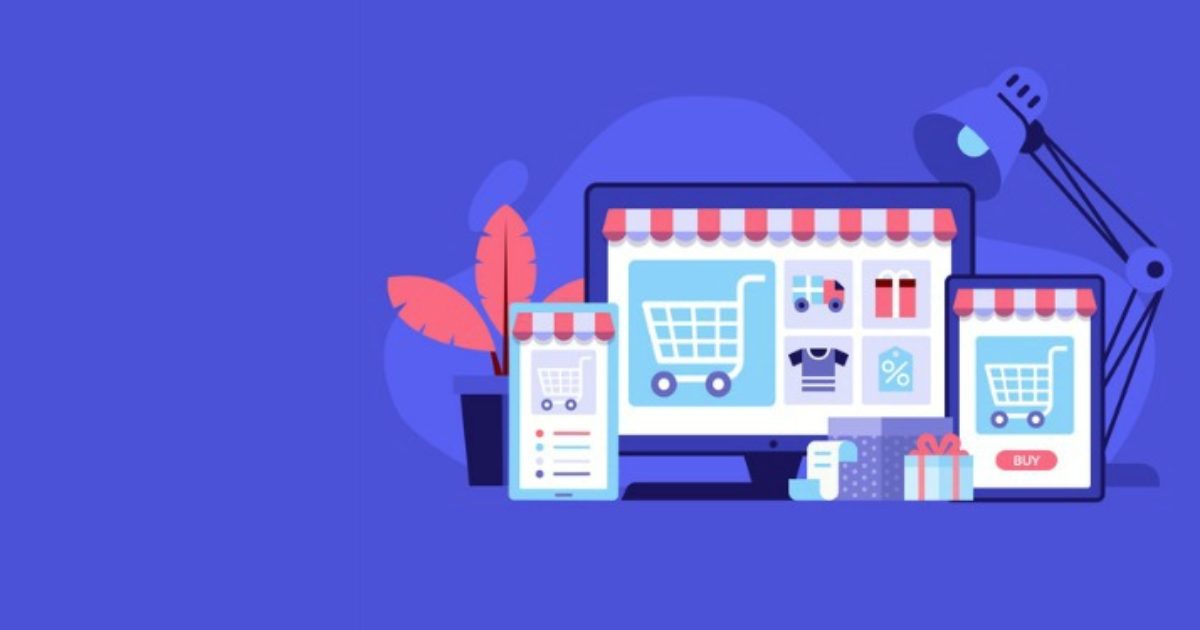 Running a profitable ecommerce business necessitates extensive expertise. Making mistakes and experimenting on your store will teach you a lot. However, it is equally critical to learn from those who have gone before you. You should strive to remain on top of important developments by reading ecommerce blogs, listening to podcasts, watching YouTube videos, joining groups, or taking an online course every now and again. We've compiled a list of the best 50 ecommerce resources to assist you in developing a lucrative ecommerce store. Know the Top 48 Ecommerce Resources to Grow Your Business.
Ecommerce Blogs – Ecommerce Resources
StoreYa This ecommerce blog gives business owners the knowledge they need to thrive with Facebook and Google Ads. They even offer a Shopify software that allows you to automate your marketing in order to bring more visitors to your business. StoreYa will provide all of that and more if you're searching for a blog and tool to assist you convert clients. On their site, you may find ecommerce resources such as 'Start a Successful Online Clothing Business in 7 Steps' and 'Your Complete Guide to White Background Product Photography.'
A Better Lemonade Stand – This ecommerce site offers several solutions to help ecommerce entrepreneurs streamline their business, ranging from business strategies to shop reviews. The blog contains original content, such as '7 Ways to Use Slack to Manage Your Online Business,' as well as evergreen content, such as 'The Complete Guide to Conversion Rate Optimization for First Year Stores.'
Shopify blog
The Shopify blog is one of the most popular ecommerce blogs. They frequently highlight step-by-step case studies and occasionally give away stores. Their blog contains articles such as 'Win a Profitable Ecommerce Business and Over $3700 in Prizes' and '22 Top-Rated Shopify Apps for Fashion Stores'.
Kissmetrics
While the Kissmetrics blog isn't solely about ecommerce, it's an excellent high-level blog from which ecommerce businesses can learn a lot. The site focuses on analytics, digital marketing, and testing, which are perhaps the most crucial factors for a dropshipper to consider. 'How to Increase Conversion Rates with Better Product Content' and '25 E-Commerce Experts Share Their Best Tips for Driving Repeat Sales Online' are among the articles.
Practical Ecommerce
Practical Ecommerce's blog is separated into four sections: marketing, conversion, management, and design and development. Their blog contains articles such as '11 Animated Websites for Design Inspiration' and '3 Ways to Acquire Customers on Social Media.'
Internet Retailer
Internet Retailer is an ecommerce news portal that provides entrepreneurs with essential industry insight. The articles on this news site are about popular ecommerce websites and their sales growth.
Bootstrapping Ecommerce
Entrepreneur Shabbir Nooruddin's Bootstrapping Ecommerce discusses ecommerce methods from his firsthand experience running his own ecommerce firm. You can read articles like 'Why You Should be Building Links For an eCommerce Website' and 'How To Drive Ecommerce Sales Using Quizzes' on his ecommerce blog.
Ecommerce Platforms
The Ecommerce Platforms blog is a review site for ecommerce platforms. Their articles assess the finest ecommerce systems based on a variety of criteria. 'Best Payment Gateways Reviewed and Compared: Worldpay vs Authorize.net vs Adyen vs Stripe vs PayPal' and 'Top 5 Ecommerce Platforms: Shopify vs Volusion vs Big Cartel vs 3dcart' are among the articles.
Ecommerce Times
Another ecommerce news site is the Ecommerce Times blog. While it may not contain techniques that you can use, it will keep you up to date on ecommerce-related news. Among the articles are 'Google Clamps Down on Sneaky Malicious Sites.'
Get Elastic
While the Get Elastic blog hasn't been updated in a while, it still has some wonderful stuff from which ecommerce businesses may benefit. Digital Commerce, Social Media, Conversion Optimization, Search Marketing, and more categories are available on their website. Articles on the ecommerce blog include 'Five Rules for Content Marketers in 2016' and 'The Case for Extreme Personalization.'
Ometria
The Ometria blog is a terrific ecommerce resource that is routinely updated. Previous blog pieces have included '4 important lessons in customization from the experts' and '4 ecommerce marketing trends to watch in 2017.' Their website also includes an Academy component that includes videos, ebooks, and seminars.
Blue Stout
Blue Stout is an excellent ecommerce blog for ecommerce professionals. A podcast and videos are also available on their blog. Blog postings on themes like 'If you sell to several marketplaces, you're probably doing it WRONG' and 'Abandoned Cart Recovery: How to Maximize Sales with Cart Regeneration' can be found.
DHL.com
This intelligent resource portal, hosted by DHL, provides a wealth of useful content for SMEs, whether you're looking for fresh ideas or keeping up with trends in business, logistics, ecommerce, operations, and culture. Their content ranges from how to design your packaging for today's visual world to lowering cart abandonment rates, marketing a subscription business, monthly ecommerce trend summaries, and more. This is an excellent resource for any prospective ecommerce business owner.
Ecommerce Resources – Ecommerce Podcasts
Fuel for Ecommerce The Ecommerce Fuel podcast, hosted by Andrew Youderian, includes strategies from successful businesses. As an ecommerce entrepreneur himself, he assists other entrepreneurs in developing profitable stores. 'Nurturing an Early Stage Proprietary Product' and 'Using Instagram to Generate 7 Figures in Sales' are two episodes.
Shopify Masters
The Shopify Masters podcast, hosted by Felix Thea, is an outstanding ecommerce resource that contains conversations with some of the most successful Shopify company owners. You'll discover the secrets of six and seven-figure web businesses. 'GetNadeef.com's 100K Business From Calling Cart Abandoners' and 'How Rhone.com Launched to 80K in Sales With a Manually-Built Mailing List' are two episodes.
Build My Online Store
The Build My Online Store ecommerce podcast covers topics ranging from buying psychology to product listing ads. 'First Impressions of Instagram Stories After 10,000+ Views' and 'When Should You Take a Break' are two episodes.
The Shopify Unofficial Podcast
Kurt Elster and Paul Reda's Unofficial Shopify Podcast is a popular ecommerce resource for Shopify entrepreneurs who enjoy podcasts. The ecommerce podcast includes episodes on 'Expanding Your Ecommerce Business on Amazon with Kiri Masters' and 'Conversion Rate Optimization & User Research with Joris Bryon.'
EcomCrew
This ecommerce podcast, hosted by Mike Jackness and Grant Chen, covers everything in the ecommerce sector. 'How to Build Traffic Away from Amazon Part 4: Effective Facebook Ads' and 'Reaping the Benefits of Holiday Promotions' are two previous episodes. There are approximately 50 episodes to choose from.
eCommerce Marketing Podcast
This ecommerce podcast, hosted by Robert Kilonzo, provides all you need to know about ecommerce marketing. Previous episodes have included 'How to Use Content Marketing for Killer Results with Lee McAlilly' and 'How to Tell Your Brand's Story and Attract Customers with Susie Shaughnessy.'
Meetup
If you want to interact with other ecommerce entrepreneurs in person, Meetup.com is the greatest option for in-person ecommerce resources. You'll need to look for ecommerce meetings in your area. It enables you to attend events to learn ecommerce methods and gives you the chance to take the initiative to meet new people. If none are available near you, you may always make your own.
Reddit
While Reddit ecommerce threads aren't as popular as others, they're nonetheless an excellent source of ecommerce information. You may also look through other ecommerce-related subreddits like Shopify, Entrepreneur, and others. You can ask questions or share your knowledge with others.
Digital Point
Digital Point has an ecommerce forum with daily activity. They have 75 pages of discussions to peruse through where you might be able to locate some hidden gems of business growth strategies.
Shopify Entrepreneurs
The Shopify Entrepreneurs Facebook group is moderated by Jonathan Kennedy and is very active. There are posts on a variety of ecommerce issues with over 20,000 members. Because posts must be authorized by admin, the quality of the posts has remained high. The majority of the group's members are intermediate and advanced Shopify vendors.
Ecommerce Entrepreneurs
This Facebook community, run by Richard Lazazzera of A Better Lemonade Stand, has almost 7,000 members. Posting is open to all levels of ecommerce businesses. Many people ask for feedback on their stores or for answers to other Shopify-related questions.
The eCommerce Group
The eCommerce Group on Facebook, founded by John Lawson, has over 6,000 members. SEO to social strategy are among the topics covered. It focuses on Amazon and Ebay in terms of ecommerce.
Shopify Ecommerce Group
Terry Arsenault runs the Shopify Ecommerce Group, which offers information about Shopify, ecommerce, social media, and other topics. With almost 4800 members, the Facebook group is active, with many resources given by members.
Shopify Strategy
There are approximately 21,000 members in the Shopify Strategy Facebook group. The group, which is run by Phil Kyprianou, is one of the most active ecommerce Facebook groups. He holds Facebook live conversations on a regular basis to further assist Shopify entrepreneurs.
Ecommerce Fuel
The Ecommerce Fuel forum is for the ecommerce elite, those who make six and seven figures from their online store. You'll be taught by the greatest of the best. However, you must apply for membership and demonstrate that you earn more than $250,000 per year in revenue.
Ecommerce Resources – Ecommerce Books
Getting Started with Your First eCommerce Business – We've put together a comprehensive ecommerce guide that will teach you all you need to know about launching your own ecommerce business. If you're on a limited budget, all you have to do is provide your email address and you'll have instant access. The 86-page ebook covers subjects such as product concept generation, store launch, product discovery, and ad creation. This book is the greatest place to start if you're looking for ecommerce resources.
Judah Philips' Ecommerce Analytics
Ecommerce Analytics includes all you need to know about, well, ecommerce analytics. The ecommerce book provides statistical insights to help you increase income while decreasing expenditures. You'll discover which kind of customers are most likely to be loyal, the influence of sales on your business, and much more.
DotCom Secrets by Russell Brunson
DotCom Secrets by Russell Brunson shows readers how to get more leads by using powerful marketing funnels and sales scripts. The book contains techniques that will help you improve traffic to your website and conversions.
Raman Shahi's Ecommerce
3 Manuscripts: Ecommerce, Amazon FBA, and Shopify – Three ebooks are included in Ecommerce: 3 Manuscripts: Ecommerce, Amazon FBA, and Shopify. This book set will teach you how to convert traffic into sales, how to generate money right away, and much more.
Brian Patrick's Shopify Selling
This book will teach you how to utilize Shopify while also teaching you how to profit quickly. You'll discover what procedures to take when signing up for Shopify and how to optimize your new store.
Increase E-commerce Sales and Profits by Alex Harris – Over 300 methods will be taught in Boost E-commerce Sales and Make More Money to help you enhance your conversion rate, generate more leads, and improve your ROI.
Starting an Online Business for Dummies by Shannon Belew and Joel Elad – Dummies books are the pinnacle of content on any subject, and this 11-in-1 book is no exception. You'll learn everything from web page design to advanced ecommerce methods and all in between in this ecommerce book.
Kenneth C. Laudon and Carol Guercio Traver's E-Commerce Essentials – E-commerce Essentials is frequently used to teach students about ecommerce. If you've been considering enrolling in a college course, you can read this book instead.
E-commerce Blueprint
Rob Mabry's E-commerce Blueprint – E-commerce Everything you need to know about launching your own online store is covered in Blueprint. You'll learn how to identify a good and bad supplier, how to calculate your profit margin, and much more.
Ecommerce Resources – Ecommerce YouTube Channels
Shopify
The Shopify YouTube channel is the most popular ecommerce YouTube channel, with over 250 videos and 67,000 subscribers. 'How to Sell Online Using Shopify' and 'Small Business Ideas: How to Start an Online T-Shirt Business' are two of their most popular videos. They cover everything from growing an Instagram following to learning from successful businesspeople.
Casual Ecommerce
Learn everything you need to know about ecommerce on Casual Ecommerce's YouTube channel. The channel has over 8,000 subscribers and popular videos such as 'Shopify Tutorial for Beginners – Create an Online Shopify Store,' which has approximately 200,000 views.
Ecommerce Resources – Ecommerce Courses
Ecommerce Training Institute – There are 12 ecommerce courses on this website. Email for Ecommerce, Instagram for Ecommerce, and CRO for Ecommerce are among the courses available. They offer step-by-step tutorials to assist you in learning the marketing components of ecommerce.
Shopify Webinars
Shopify, led by Corey Ferreira, hosts free ecommerce webinars every week. You will discover 'How to Quickly Start a Profitable Dropshipping Store' in this webinar. At the end of the webinar, you will have the opportunity to ask questions.
Mentorship for Shopify Build a Business
While not technically a course, Shopify offers unique videos from well-known entrepreneurs. You'll hear from Tim Ferriss to Daymond John about a variety of topics, including 'How to Launch a Fashion Business.' As a result, this is one of many excellent ecommerce resources.
Advanced Shopify Course for Creating a Professional Store on Udemy
This course will teach you how to put up a Shopify course in only a few hours. This ecommerce course is essentially a step-by-step instruction manual. It's worth a look with over 4900 students enrolled and a 4.4 star rating.
Udemy Shopify Masterclass
Udemy Shopify Masterclass – In this course, you'll learn how to create an ecommerce store step by step. You'll discover simple Facebook methods and tricks for selecting the greatest products. The course has 880 students enrolled and a 4.3 star rating.
Lynda Learn Shopify the Basics
Patrick Rauland will teach you how to set up your Shopify store, from choosing a theme to configuring taxes. The course, which is only an hour and a half long, has had over 36,000 views and is one of the top ecommerce resources.
Alison Diploma in E-Business
If you're looking for a diploma degree in ecommerce, this Alison E-Business course is an excellent option. The four-star course has been taken by over 38,000 students. You'll learn how to rank on Google, create an AdWords account, and analyze statistics.
Alison Online Store Introduction to Business Internet Marketing Strategies
This certificate program will teach you how to market your business and engage your visitors. This 4-star course has been attended by over 10,000 students.
Online Dimes Free Shopify Course
You will have access to four training modules in our free Shopify course. You'll discover how to identify a successful niche, dropship products, and generate traffic to your store. The course lasts about two hours.
Shopify courses on Skillshare
Shopify courses are available on Skillshare. There's a course for practically everyone, from starting a passive income dropshipping business to an advanced Shopify training in Arabic.