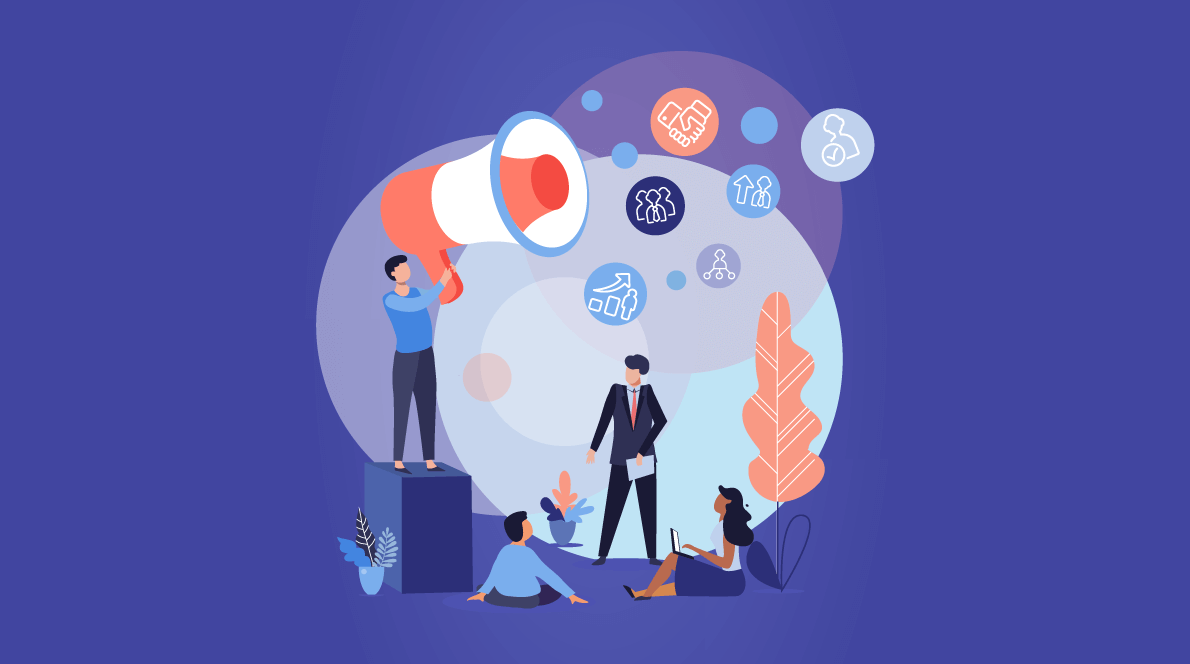 Think about having to purchase a present for your chocolate-loving pal. Which should you choose: Reese's or a less expensive generic option? Due to its higher perceived worth as a consumer brand, Reese's is for me a no-brainer. Know How to Build a Brand in 2023.
Your company's brand is its lifeblood; it's what sets you apart from the competitors, shapes audience perception, and attracts supporters to your cause. Unfortunately, a lot of e-commerce business owners lack the knowledge necessary to create an appealing brand.
After all, creating a brand involves more than just picking the ideal name or design. The creation of the ideal brand is the result of numerous interrelated elements intended to alter consumers' perceptions of your company.
Today, we're going to demonstrate how to build a brand that encourages repeat business.
What Exactly Is a Brand?
A brand is the result of all the strategies you employ to set your business apart from the competition and attract a certain target market. It also contains your tone of voice, your company's objective and values, as well as other elements. Visual assets include things like your website design, logo, brand colors, and business cards.
If something influences how your customers perceive your company, it is most certainly an element of your brand. Consider Apple as an example. Apple, like many other brands, sells computers and technology. So, what is it about the company that has people queuing around the block to get their hands on one of their newest products? It's all about the brand.
Apple's brand is defined by its emphasis on simplicity, innovation, and modernism. From the clean white storefronts in the real world to the ultra-sleek Apple website, the corporation distinguishes itself by a minimalist approach to aesthetics.
Apple additionally strengthens their brand by:
Constantly inventing and introducing new goods to make the lives of customers easier.
Using terms like "Think Different" to emphasize its inventiveness
Collaboration on influential marketing efforts with market leaders
Customers are drawn to Apple's brand because of its forward-thinking and innovative nature.
How to Brand Your Company: An 8-Step Checklist
Now that you understand what a brand is, let's look at how to create one from start.
1. Determine Your Target Audience Before Build a Brand
When it comes to brand building, it's critical to understand who you're attempting to target.
Consider the things you'll be offering and who they'll serve. Try to be specific in your consumer selection. Instead of focusing on "dog owners," a pet accessory company could target new dog owners with younger canine companions or those who train dogs for shows. Choosing a specific specialty means you will face less competition.
Identifying your target demographic will assist you in selecting a brand voice, design, and even the best marketing strategy to engage with potential customers. You can learn more about your target audience by doing the following:
Examining current customers: Do you have any current purchasers, and how much do you know about them? What are their ages, where do they come from, and what do they like about your company?
Consider your competition: What types of clients are other businesses like yours aiming for? Are there any underserved segments of the market that your products can help?
Creating buyer personas: Imagine your ideal consumer and create a profile that includes their age, gender, demographics, likes, dislikes, and even actions (such as how they prefer to shop online).
As you begin to establish your ecommerce brand, analytics tools and consumer surveys will provide you with fresh opportunity to learn more about your audience. Adding to your consumer personas as you go can assist in keeping them up to date.
2. Establish Your Brand Position to Build a Brand
Having a thorough understanding of your target audience can also provide you with insight into your brand's position. You cannot be both a high-end luxury apparel company and a low-cost enterprise. You must pick where you will enter the market.
The simplest method to accomplish this is to create a positioning statement. This is one or two sentences that can help identify who you are and what you do. For example, your brand position statement could be something like, "We're a home accessories firm supplying distinctive hand-made products to customers in [area]."
Consider how you will distinguish your company from the competition while developing your brand stance. The "hand-made" component of the products is the major distinction in the preceding case. Once you've determined your position and selling points, you can start developing marketing campaigns and branded content that appeal to your target audience in the appropriate tone.
A company offering handcrafted items, for example, is more likely to have a friendly, welcoming voice. Here's an illustration:
3. Choose a Business Name and Build a Brand
You understand your target market and how you want to present your brand. It's now time to choose that all-important brand name.
This is one of your brand's most crucial distinguishing characteristics. Everything your customer needs to know about you should be condensed into a single word in the right name.
For example, if you own a clothing company and want to create something fresh for your customers, you may coin a phrase like "Vision Clothing." Choosing a memorable term with sounds that transmit the proper feelings or thoughts to your audience will be the key to success.
Other types of names are:
Titles that characterize the business, such as "Florist," are examples of descriptive names.
Emotional titles, such as "Innocent Drinks," elicit emotional responses.
Names chosen for where the business began or who invented it, such as "Ford."
Titles that mix words, such as "Facebook" or "FedEx."
Initials and acronyms: Shorter forms of lengthier names, such as "BMW."
Because your brand name will also define the URL/domain of your online store, do some research before deciding on a name. Check out our guide to naming your firm or use these business name generators to generate some brand names.
4. Outline the Story of Your Brand
The story of your brand is essentially the "why" behind your firm. Every firm must have a goal (beyond simply making money). Consider why you started a business and how your products can improve people's lives.
For example, the eyewear firm Warby Parker was founded on the intention to provide high-quality eyeglasses to people all around the world at a low price.
On its website, the organization relates the tale of how it discovered a new method to service clients by eschewing traditional channels. Engaging clients through direct web channels enabled them to sell high-quality eyewear at a fraction of the usual rate.
The story establishes Warby Parker as a customer-first brand while emphasizing the company's devotion to providing customers with affordable fashion.
A good tale can make people fall in love with your company and appreciate your brand.
5. Create the Look of Your Brand
Establishing the look of your brand entails selecting how you'll assist people identify your firm at a glance. For example, what kind of packaging would you use for your products? When clients order things from your ecommerce business, how will they recognize your parcel? What will they see when they browse your website for products?
Some of the most crucial aspects of your brand's appearance are:
Brand colors: Your brand colors are a group of colors that will appear on all of your branded materials, such as your website, emails, and product packaging. Colors can have an emotional impact on buyers. Red, for example, is bold and passionate, whereas blue is trustworthy and relaxing.
Fonts: Just like your brand colors, the fonts you choose can have a significant impact on how your clients perceive your brand. Sans-serif typefaces are typically more modern and approachable, whereas serif fonts are more traditional and authoritative.
Imagery: What types of graphics, illustrations, and photographs do you use on your products, website, and advertisements?
Create a set of visual guidelines to help instruct your team and any designers after you have the various aspects you need to establish your brand image.
6. Design a Logo to Build a Brand
Another important aspect of learning how to build your own company is your logo. Your logo, along with your name, will be one of the first things your buyers see about your brand.
A great logo should be relevant and simple to grasp. Apple's trademark apple image with the bite taken out of it is self-explanatory. Working with a professional designer to assist capture your visual essence is the best approach to ensure your logo has the proper effect.
A designer can walk you through the various types of logos available to you, such as:
In most cases, a trademark symbol is a picture put in a circle or shield. The Starbucks logo is a wonderful example. Emblems have a refined and conventional appearance.
Mascot logos, such as Wendy's, are frequently centered on a specific figure. They can help to personalize a company by giving it a distinct face.
Letter marks are used to turn an acronym name into a visual logo. The IBM logo is a good example of this.
Icon logos, such as the Twitter bird, use a basic graphic as an identity. They're excellent for adding a memorable visual element to your brand's image.
Wordmarks: Wordmarks transform your brand name into a logo by using a stylish font. These logos are great for making your company's name more memorable.
Combination logos: Combination logos combine a company's name and an image, such as the Taco Bell logo.
As you consider creating your brand's logo, read our piece on the top free logo makers.
7. Create a Slogan
While a slogan is an optional aspect of the brand-building process, it is one that should be considered if you want to increase the reach and recognition of your brand. A tagline assists customers in understanding your firm and what it does.
The type of phrase you select will be determined by your goals. Redbull employs the metaphor "Redbull gives you wings" to tell people that the drink can boost their energy. Nike employs the phrase "Just do it" to demonstrate their motivating brand mentality. The ideal tagline will inform your audience about your company while also providing you with another unique piece to add to your identity.
Remember to employ your distinctive brand voice to make your remark stand out when learning how to create your brand with a slogan.
8. Incorporate Your Brand Throughout
You must now share your brand, which you have created.
To be remembered, businesses must incorporate their brand into everything they do. The simplest approach to get started is to create a style guide for your workers and contractors. Make sure everyone on your team understands how your brand should appear and sound.
Next, consider how you might draw attention to your brand across many media. For example, your brand should be visible on your:
Ecommerce store: Select a store theme that complements your brand identity and use your company colors. Remember to include your logo on every page and to emphasize your brand voice throughout your website content.
Social media: Social media is a wonderful technique for increasing brand recognition. You can share posts that showcase your personality, images and visuals that define your company, and even urge people to share your brand with their friends and coworkers.
Campaigns for marketing: Whether you're sending out email newsletters or communicating with customers via podcasts, your brand should be clearly evident in every marketing campaign. Make certain that your brand image and voice are constantly communicated across all advertising efforts.
When it comes to building a great brand, consistency is essential. The more consistent your brand identity is both online and offline, the more familiar your organization will feel to your target customer. Consistency also makes your brand appear more steady and trustworthy.
Conclusion
In today's competitive world, a strong brand is a must-have for any organization.
You can't connect with your customers on an emotional level unless you have the correct branding. This means that any customer will leave your company as soon as they find another ecommerce business with whom they can connect.
Building your brand identity provides your customers with something with which they can actually relate. It's what keeps consumers coming back for more, distinguishes you from the competition, and converts one-time customers into devoted brand supporters.
Never underestimate the value of developing a brand.
Frequently Asked Questions
1. What is the strategy of new brands?
The new brand strategy entails creating a new product line as well as the brand that will be linked with it. The product line must be outside the boundaries of the current brand offering, which necessitates the creation of a new brand.
2. How do you create a powerful brand?
Three basic components underpin successful brands:
Consistency.
Customers will know what to anticipate from you if your branding is focused and consistent.
Once you've defined your brand, you can focus on the best market for your company…. Content…. A brand for now and the future.